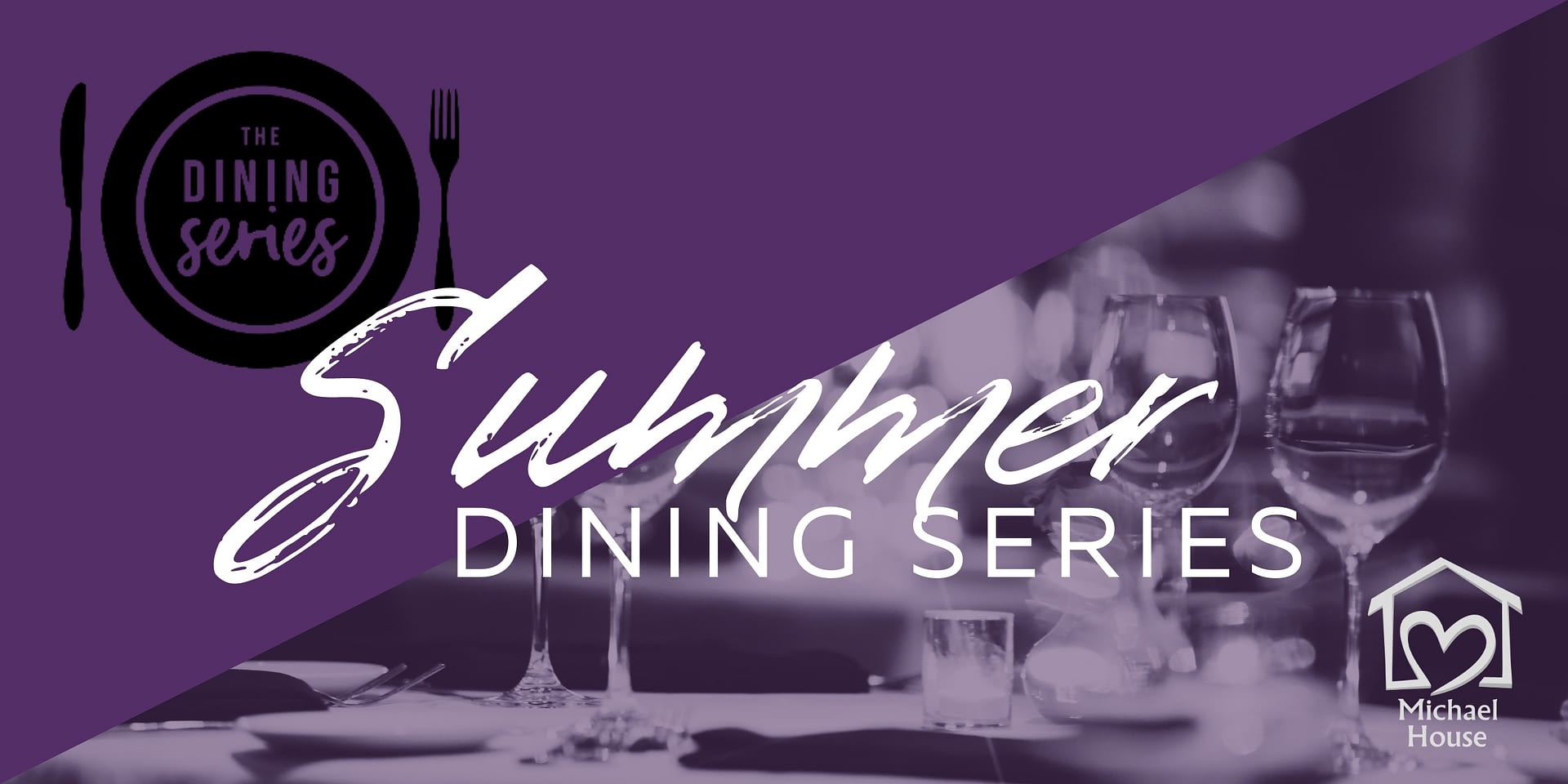 Join us for our Summer Dining Series!
Michael House's Summer Dining Series fundraiser is a series of events, where participants will be able to enjoy a variety of dining experiences while donating money to support Michael House! Please plan to join us for four events from June through to September to enjoy an evening out with great food as we raise funds and awareness for our organization.
Get your tickets for the events now through Canada Helps, and continue reading to find out more!
June 24th: Virtual Cooking Class with a Professional Chef

The first of four dining experiences will be a virtual cooking class with a professional chef. You will have the chance to submerge yourself in the authentic Mexican street food culture with a step-by-step taco cooking class!
This virtual experience will be hosted by a trained professional chef, Gaby, who will be live on Zoom, all the way from Mexico City! Chef Gaby will walk us through the process of preparing traditional red salsa, taco filling, and flour tortillas. At the end of the class, you will have eight 6″ tacos for you and your family to enjoy. These tacos will feed 2-3 people total.
You will receive the ingredients and a list of utensils needed for this class, as well as the link to join the Zoom session on June 24th from 5:30 to 7:00 PM. During the class, you will prepare a tomato salsa to be eaten with the tacos, taco filling – ground beef or mushrooms for vegetarians – and homemade flour tortillas.
There are two cost options for this session:
$40 per person
You will be sent the ingredients list and will be responsible for purchasing the ingredients needed for the cooking.  You will need to prepare your ingredients by chopping them and setting them aside, prior to the session's start. There will not be time to chop them while the session is ongoing!
$70 per person
Our team will do the shopping, prep the food and deliver it ready to be cooked, to your door in time for the cooking class.  This is only available for guests who are local to Guelph. Have a large family? For $90, you can choose to double your ingredient list and make 12 tacos to feed 6 people.
Coming Soon… More Summer Dining Series Installments!
Friday, July 16th: Family Fun at Strom's Farm
Join us for one of two sittings around the bonfire, enjoying hotdogs and Smore's for the whole family. Cost is $25 per person or $80 per family of 4. Sign up for the 5:30 to 7:00 p.m. sitting or 7:30 to 9:00 p.m. sitting. There will also be a featured storyteller to pass the time around the fire!
Friday, August 13th: Home-Grown Chef Menu at Strom's Farm
Chef Scott will be joining us at Strom's Farm and creating a menu based on local fare home-grown at Strom's: Strom's
famous corn and Haskap berries will be featured on the menu. More details coming soon.
Friday, September 17th: Thatcher Farms and Butchery
Thatcher Farms and Butchery will be our locale for our last of the Summing Dining Series. Thatcher Farms is known for their
meat and their butchers and chefs on-site will put together a mouth-watering meal for us to enjoy. More details coming soon.