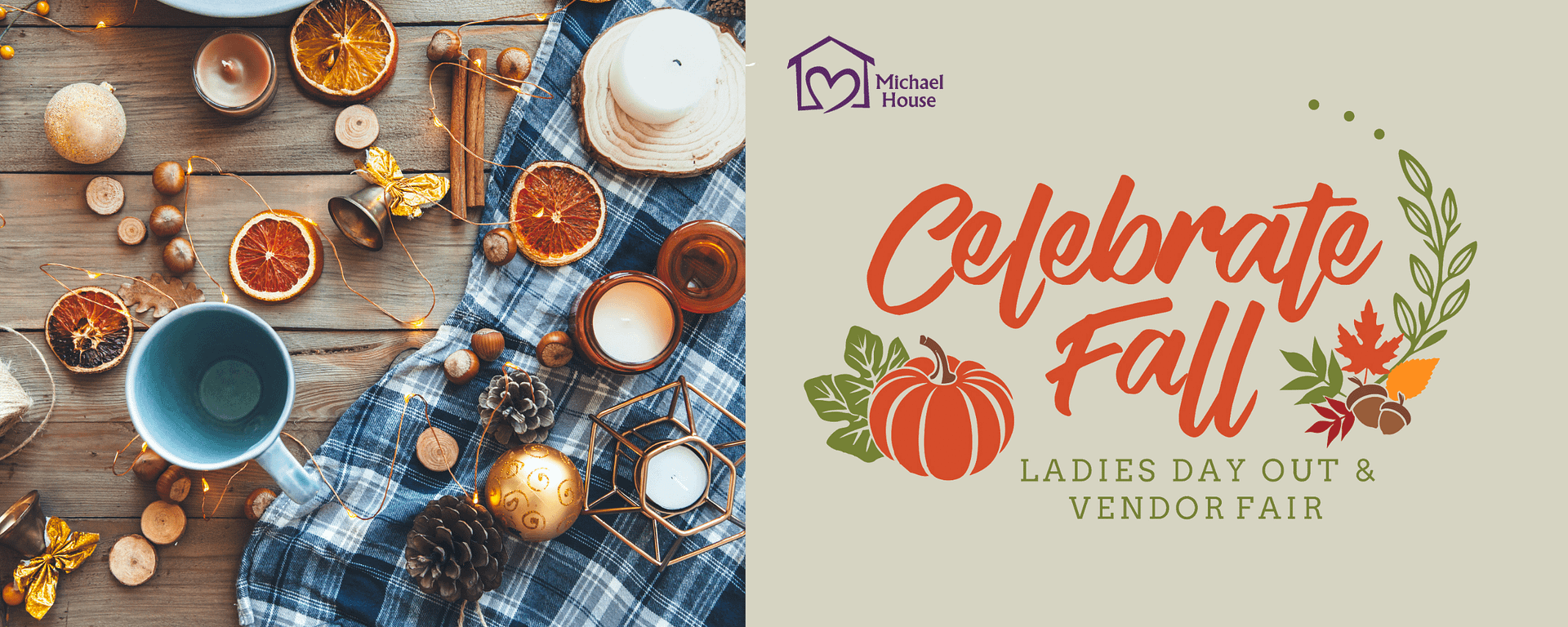 September 11th at 187 Bristol Street Guelph
Join us for our Celebrate Fall event on Saturday, September 11th at our main office, located at 187 Bristol Street! This event is jam-packed with vendors, workshops, crafts, food, and so much more!
Our keynote speaker will be none other than Mandy Bujold, an Olympic-level boxer from Kitchener! Mandy will be sharing her story of hardship and triumph through her experiences being pregnant and trying to qualify for the Olympics.
We will be offering workshops with various themes throughout the day. In our parking lot, we will feature various vendors all day long, so you can shop, craft, and explore as you choose.
Be sure to grab your tickets via the link below and check out all that this event has to offer!
Proceeds from this event will go to supporting Michael House's important work supporting women and families in our community.
Click here to read about our vendors for this event.
Click here to read about our workshops for this event.
Where: 187 Bristol St, Guelph, ON
When: September 11th, 8:30 AM – 3:00 PM
Cost: $55 for registration, workshop participation, lunch, and vendor shopping. Pay an extra $20 to participate in a take-home craft!
If you would like to purchase your ticket in person and receive a hard-copy, please call or stop by our office during business hours!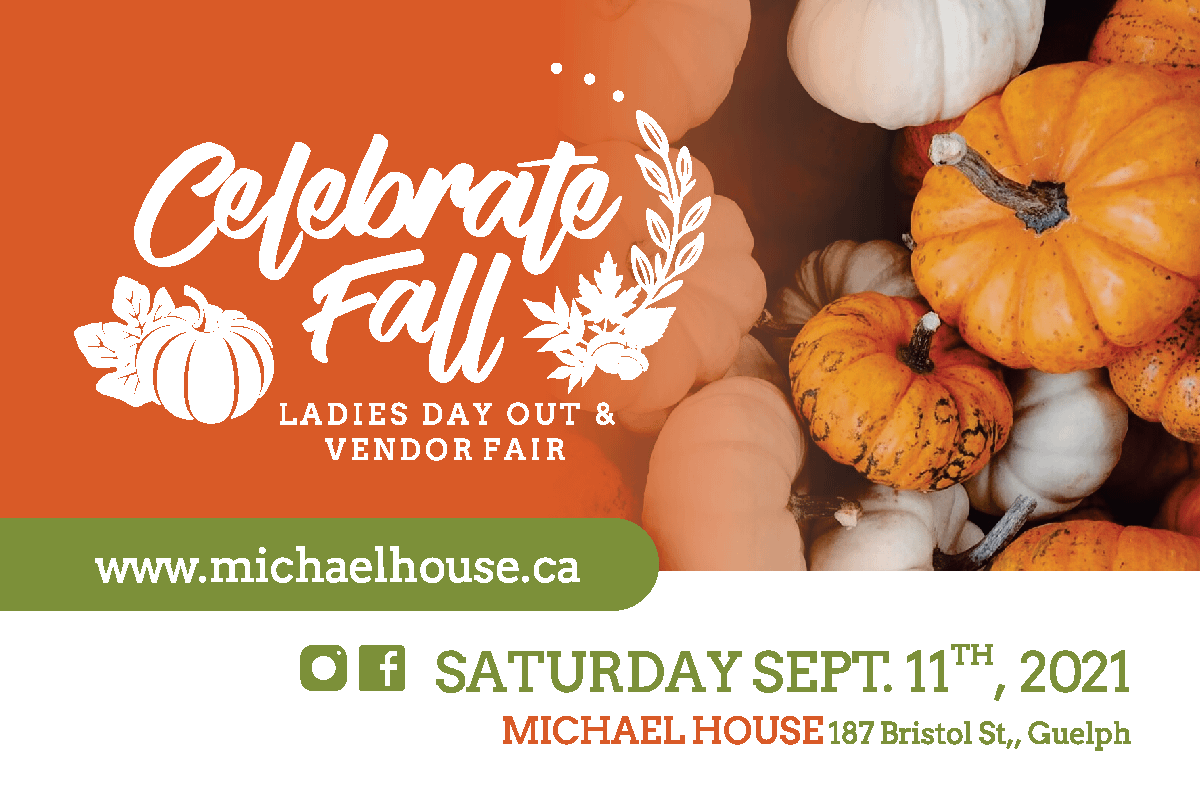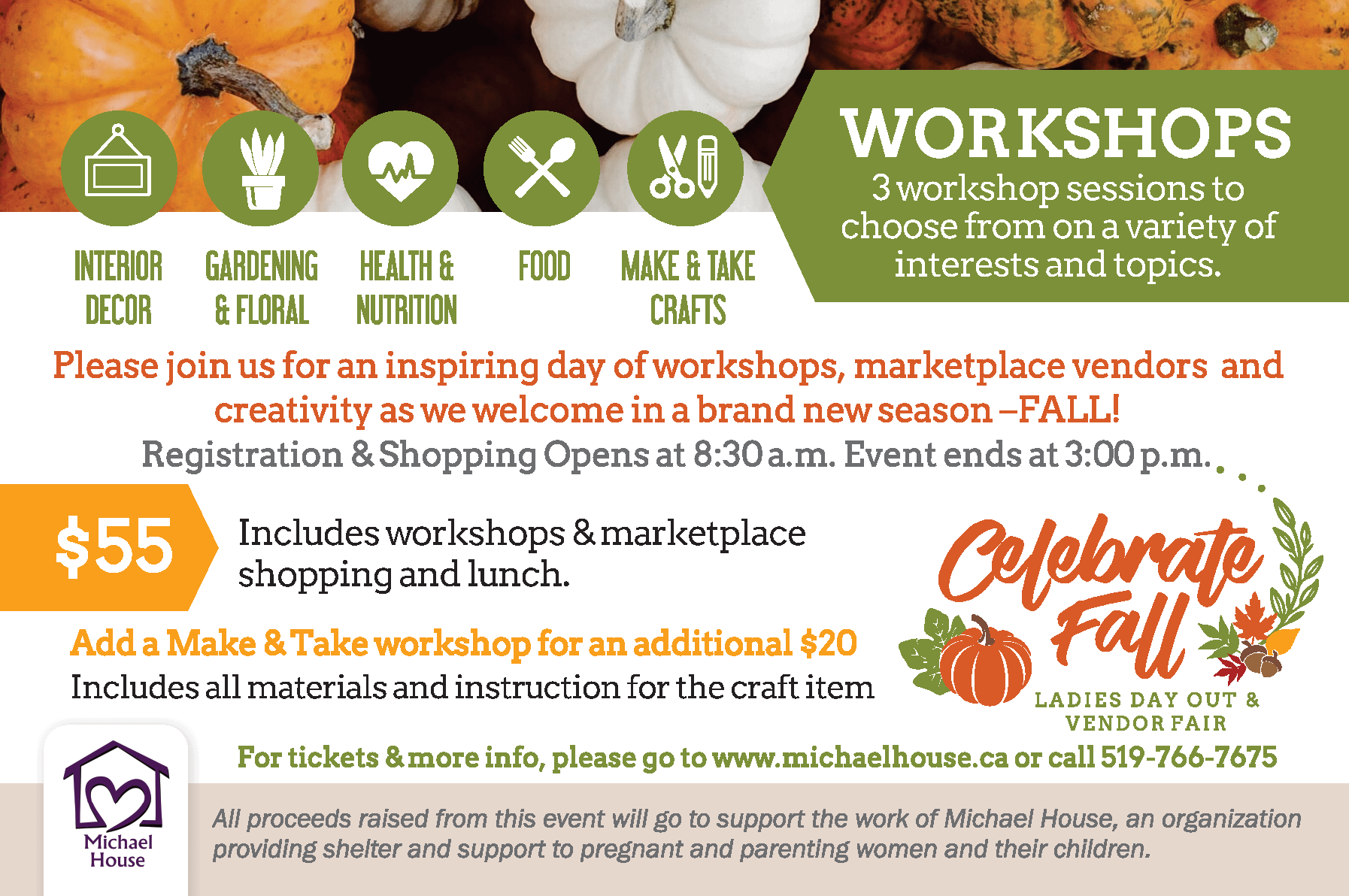 Keynote Speaker: Mandy Bujold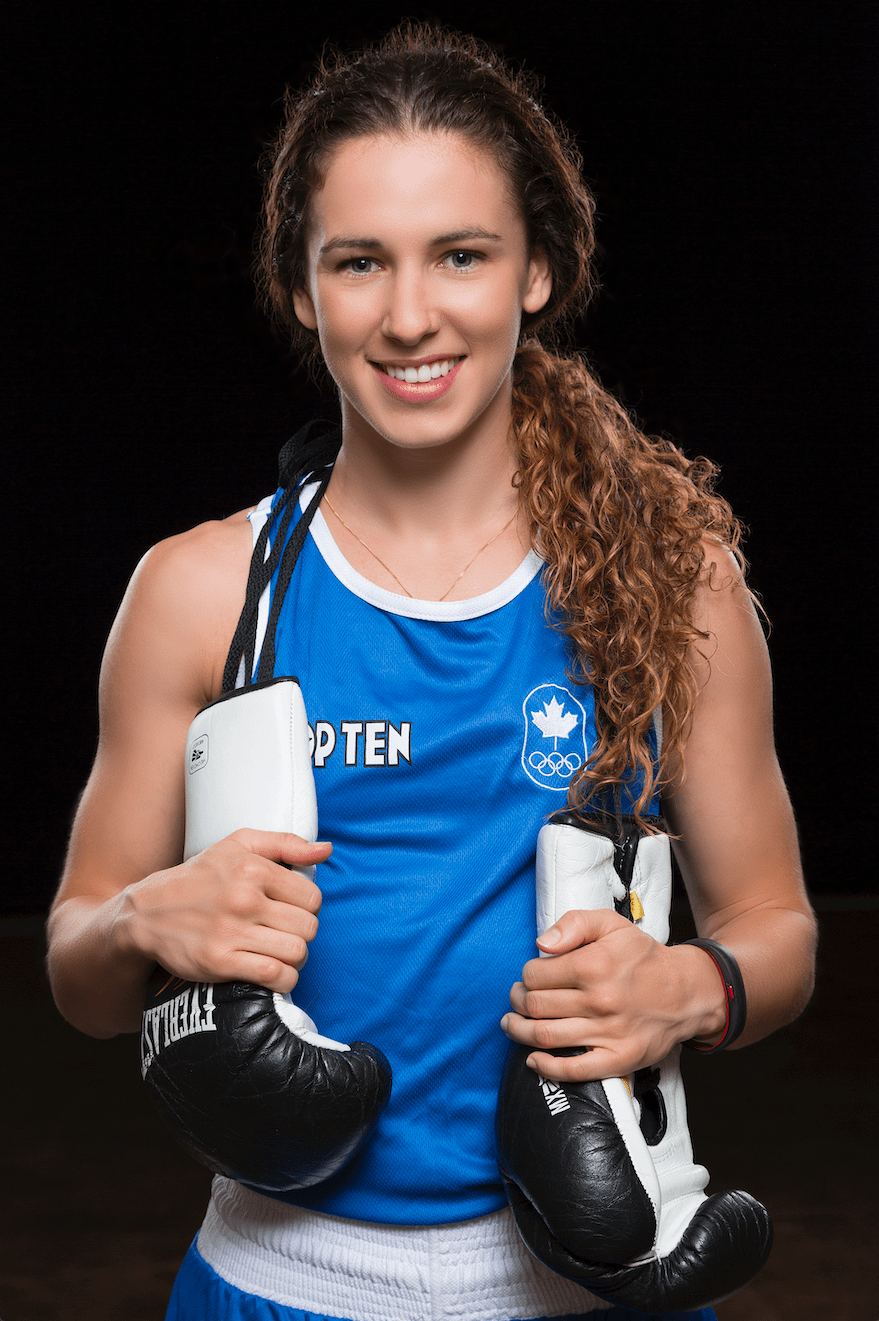 In 2019, when COVID-19 altered plans for the 2020 Olympic games, many parts of how the Olympics are structured were changed. The regional Olympic qualifier in Buenos Aires needed to be cancelled, which made it difficult to make the decision of who would compete in the games in 2021. So the IOC Boxing Task Force decided to choose boxers by world ranking, and then chose three international events to base rankings on.
For most players, this compromise did not affect their careers. For Mandy Bujold, who had timed her pregnancy to work around the 2020 Olympic games, it did. Due to postpartum care, Mandy was unable to attend the qualifying events chosen by the IOC Boxing Task Force and was overlooked as a competitor. Together with her lawyer, Mandy was able to make a human rights case to include accommodation for women who were pregnant or postpartum during the qualifying period. The case was ruled in Mandy's favour, and she was able to go on to compete in the 2021 Olympic games.
To hear more about Mandy's inspiring story, please attend our Celebrate Fall event and listen to her keynote presentation!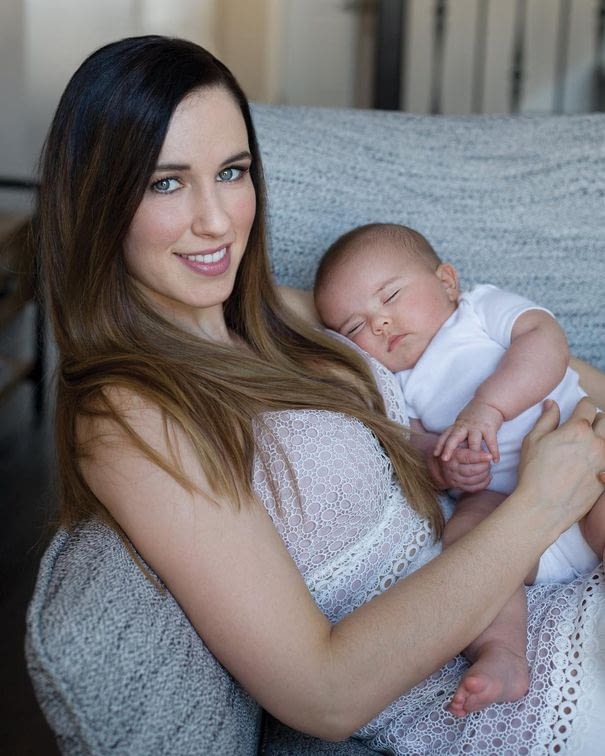 Optional Make & Take Craft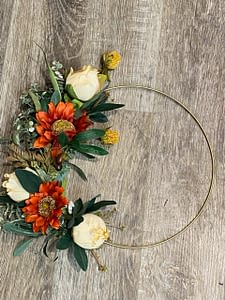 For an extra $20, you can participate in a fantastic Make & Take craft! Learn how to create a wreath using a gold hoop and fall flowers, which you will then be able to take home to decorate your home for fall! You won't want to miss out on this fantastic crafting opportunity!