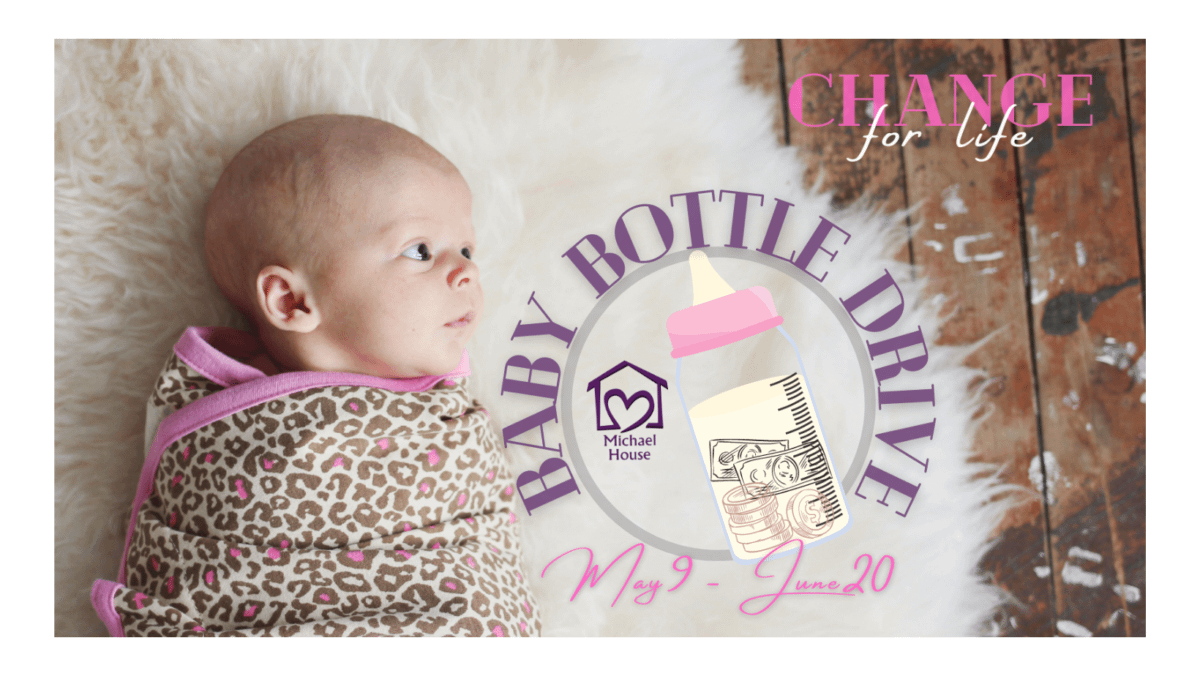 Michael House Annual Baby Bottle Drive
Mother's Day to Father's Day
As of June 20th, or Baby Bottle Campaign has been wrapped up.
Thank you to everyone who participated in our Baby Bottle Campaign this year! We are so appreciative that you have embraced and supported this virtual baby bottle fundraiser for 2021. Thank you for the many ways you contribute to and partner with us in our work with our women and children at Michael House. This year, we have raised over $11,000, with donations still trickling in.
I Would Like to Participate Online:
We offer a virtual baby bottle update here on our website for those who would like to participate online by filling our virtual baby bottle!
All Donation options listed below.
I Would Like a Baby Bottle:
For those that love having a physical baby bottle to fill with loose change, cash or cheques – we have some willing helpers who would be happy to do a porch drop (locally in Guelph).
Looking for a fun way to support Michael House? Get your neighbours or friends involved in this campaign! Ask us for multiple bottles and we will add your name to the bottle inserts and collect your group total at the end! Let us know when your bottle(s) are ready to be picked up by calling us or email [email protected]
I Would Like to Participate as a Church or Business:
If you would like to have your Church community or business participate in this annual campaign, please let us know. We have materials to assist you with getting involved. Please contact us via email to [email protected] or contact the office at 519-766-7675 x105
Thank you for supporting Michael House and our Annual Baby Bottle Drive!
Donate Through E-transfer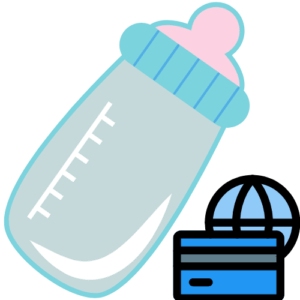 Please send e-transfer donations to: [email protected]
In the notes section, please include your e-mail address and mention Baby Bottle Drive.
Send us a Cheque Donation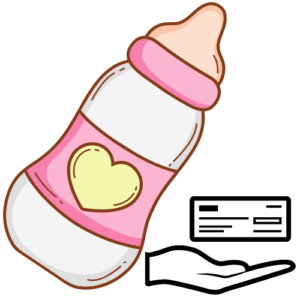 Cheques can be made out to "Michael House" and mailed to, or dropped off at:
187 Bristol St.
Guelph, ON
N1H 3M2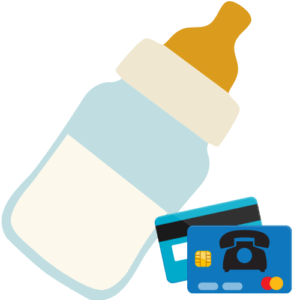 To make a secure credit card donation over the phone, please call our office Monday-Friday between 9-4 – 519-766-7675 x103 Thank you.
Credit card donations can also be processed using Paypal or Canada Helps.