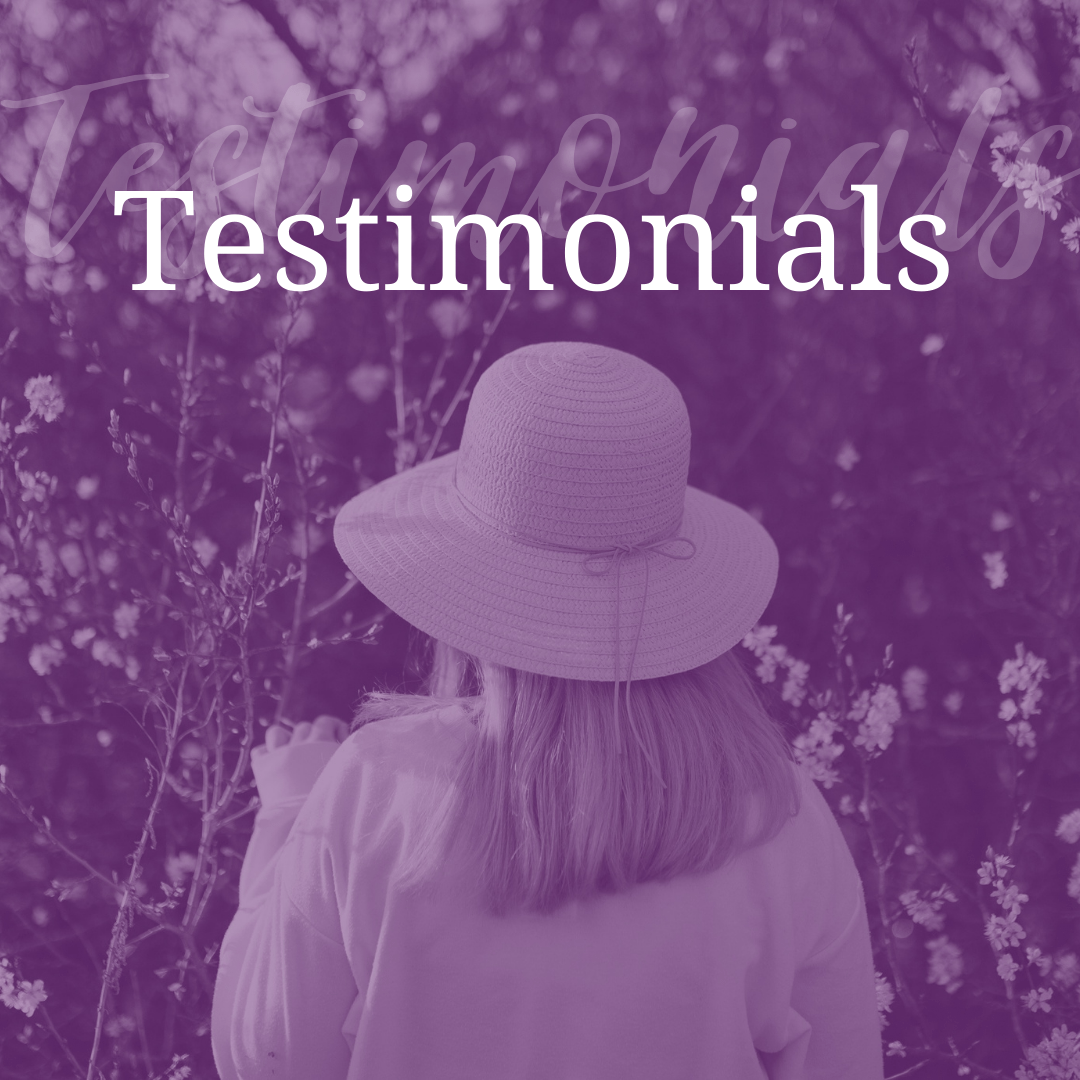 Over the last two decades that Michael House has been open, we have been blessed to encounter hundreds of mothers from all walks of life and to watch them grow with our support. We've uploaded a few of their stories here. These women have shared the ups and downs of their journeys and the ways that Michael House has encouraged them.
Please note that these stories have been altered slightly in order to protect the identity of the resilient mothers who wrote their stories for us. The clients' names, locations, and identifying details have been changed. Please do not contact us in regards to any of these testimonials — they are here for the purpose of showing the work that has been done at Michael House.
If you'd like to read some more testimonies from our Angel Donors, please click this link!
I came to Michael House because it was the only resource I had. If there was no Michael House, I would have fallen apart because my baby would have been taken away from me.
While I was pregnant, I was homeless and involved with Family and Children's Services. They told me that I had to live with someone (ideally family) in order to be able to raise my child. My family did not have room for me, and the maternity shelters where I was from only allowed residents up to the age of 21, and I was 24 at the time. 
I assumed my situation was hopeless and I was going to lose my child to Family and Children's Services. Then, with the help of my worker, we found out about Michael House in Guelph! I went for an intake interview, and was able to move in after my baby was released from the hospital.  
The staff at Michael House were very kind, and helped me with my baby. The residents took me in, too, and treated me like part of their family. Several months later, I was able to move back to the city I was from with my child. We now live in a two-bedroom apartment. 
I never would have been able to achieve any of this without Michael House. Thank you so much for being there for me and so many mothers like me. 
When it was time to move, Michael House gave me help with furniture and the moving process. I have continued to stay connected with Michael House thru the Aftercare Program. I am in my second year of college now. I know that Michael House helped me to get where I am now
I needed help, forgiveness, a home, and a friend. I needed guidance, support, and someone to tell me they cared. I came from a very dysfunctional family. 
I have spent the last 10 years wandering aimlessly on the streets, hating myself and hating life. I fell into a destructive pattern of behaviour that led me to drugs and things that I am not very proud of. Four of those years were spent in and out of jail. I stopped believing that I could be somebody who was loved and cherished.  
Everything changed with a simple phone call to Michael House. I would admit at first that this seemed too good to be true, but everything in my life turned around thanks to Michael House. I arrived at the Michael House Residence with the clothes on my back. As soon as we moved in, we were provided with food, clothes for both me and my child, toys, shoes, winter jackets – the basic necessities that no one should have to worry about.  
The staff at Michael House helped me to see ways that I needed to improve in order to be a better parent. There is always someone to talk to; to be consoled by. If I ever had questions, they would be there with answers. I have never had something like that in my life. 
Michael House also gave me the opportunity to be a part of something that can help change lives. I was one of the first residents of Michael House's supportive housing apartments. My child and I lived at the residence for six months before we moved to supportive housing, where I was on my own but still able to access the supports I needed from Michael House.  
I am extremely thankful for all the help that I have gotten. Before finding out about Michael House, I was scared and unable to do things on my own. Now, I still have a lot of room to grow, but I am not intimidated by that. I know that God has answered my prayers in giving us a great start. 
I wish I could express the profound joy that I experience every day thanks to Michael House. They gave me everything I needed, including the feeling that I am a part of a family. I am now eager to get started with my future and I know I always have Michael House to turn to through their Aftercare worker. 
Reality set in when I found out that I was pregnant. 
For the past 1.5 years, alcohol and drugs had been my safety net, and random guys would float in and out of my life. To be honest, I was a broken vessel that needed help. I did my best to pretend that things were okay, but in reality, nothing was okay.  
God knew what I needed when I didn't, and in one short week, I broke up with the father of my child, lost my job, and had my car break down. I knew it was time to move on, but to what? I wasn't sure what my next steps were, but God knew that Michael House was in my near future to help me get on my feet and create a sense of security and stability. 
I went down to Beginnings Guelph for help, and was referred to Michael House. I didn't know if I would be accepted or what the details of living there would be, but I was living on a friends couch and had no income, and therefore nothing to lose. I had no future and nowhere to call home. 
I called Michael House, and two weeks later, I moved in. 
Michael House offered me and my son a future, and despite my wounded pride, I accepted the help. The staff gave me structure and stability through rules and regulations that I was able to get on board with. I knew that if I couldn't follow the rules here, I would never make it in the real world.  
In my time at Michael House, I enrolled in continuing education and was able to graduate from high school with a 92% average. I reunited with my former husband and rekindled our marriage, and learned how to manage a household with rules and structure. I developed a personal relationship with God and learned how to develop healthy connections in everyday life. 
When I moved into Michael House, I had absolutely no one in my life. My family only wanted me to use them as a last resort, my boyfriend had moved on, and I was pregnant and alone. Through Michael House, I was able to make connections with people again, and to feel comfortable understanding my new identity as a mother.  
At Michael House, I learned that no matter how bad life may get, and no matter how much you screw up, there is always a way back. There is always a way to correct the wrong choices you have made as long as you are willing to take the right steps to turn your life around.  
Michael House took me in when I had nowhere to go, fed me when I had no food and sheltered me until I was able to get back on my feet. They answered my cry for help. 
Because of Michael House, I now have a future and I want to become a social worker. Right now I am currently attending college to become a Personal Support Worker and I am employed at an organization that will help me get to where I want to go.  
When I found out that I was pregnant, it came as a complete shock to me. I had thought that I was unable to have children, and I didn't find out about the pregnancy until I was in my second trimester. I had just ended a long-term relationship with my child's father, and I had no resources in the area. I had been living on my own since I was a teenager, and I was working multiple jobs when I found out that I was pregnant. 
My friends and family were not supportive when they found out that I was pregnant, since they thought I wasn't prepared to raise a child. I know they were trying to protect me, but I couldn't go along with their suggestion to terminate the pregnancy. 
I thought about moving away to avoid the shame of people finding out that I was pregnant. A friend told me about Michael House, and I was so relieved when I was able to move in the following week. 
As well as the care I received at Michael House, I was able to access many community programs that eased some of my fears around doing things on my own. I was also able to access geared to income housing easily, and I now live in an apartment with my child. I am grateful to have such a great place to start the rest of my life, and to the staff of Michael House for supporting me so much along the way.  
I still come into Michael House for drop-in programs and aftercare support, as well as to use the donations that have been so generously given to the organization.  
I am currently taking online classes and working toward a career in hospitality and I'm aiming to buy a condo in the future. One day, I want to be able to attend university, but I'm focusing on my immediate next steps first.  
I needed help, forgiveness, a home, a friend. I needed guidance, support, and someone to tell me they care. I have spent 10 years wandering aimless on the streets hating myself and hating life. I stopped believing that I could be somebody who was loved and cherished. Everything changed with a simple phone call to Michael House.
I was living in London when I became pregnant. The baby's father left me and I had no support from any of my family members. I had no money, no savings, and no support anywhere in the city. I had been in the care of Family and Children's Services in Guelph when I was underage, so I had some connections to the system. I phoned a worker, and she connected me to Michael House.
My goal after the baby was born was to return to school. I knew I needed housing and supports to be able to meet this goal. I was told that Michael House would get me the supports that I needed, and take this difficult journey with me. 
At Michael House, I was encouraged to go out into the community and connect with resources that could support me. The staff gave me the knowledge of what I would need when I was out living on my own, and taught me how to do things for myself.  
I was also taught "how to be a mom". I was able to develop routines and learn how to interact with a newborn in ways that I never would have been able to figure out for myself. I had 24-hour support when the baby was born, and I will always be grateful for that. 
When it came time to move, Michael House gave me help finding furniture and help with the moving process. I have continued to stay connected through the Aftercare Program to this day. Now, I am in my second year of college and I have plans for my future. 
I know that Michael House is the reason that I am where I am today. 
All we need is a fighting chance at a brand-new start. A start that Michael has given us. A start that Michael House can better give us with these apartments. A beginning to a life of success. Without Michael House, without the staff, I would not be anywhere near where I am today. And I am so close to achieving my dreams. I am almost there. When I stop, when I listen, when I look around me, when I closely observe, I know that I have a promising future ahead of me. And I realize that I have Michael House to thank for that. These apartments, they support life. I choose life."
I found Michael House in the phonebook. I had no other place to go. I lived at Michael House for a whole year. They offered so many support services. I learned a lot about living styles. I learned about making routines with a newborn. I also became part of a whole network of young moms who are still close and offer each other support.
I had made a terrible mess of my life. I made choices that allowed me to escape the shame and pain that I felt, but I was only hiding behind the mask of drugs. I believed that if I was high enough, all of my problems would eventually melt away. I soon discovered that I was very wrong, and instead of finding that my problems disappeared, they only became more persistent, and were accompanied by brand new ones. 
I lost my family and my home, as well as the custody of my two children. I became incapable of being a proper mother or daughter. For a year and a half, I lived in forests, laundry mat washrooms, storage units, and other addicts' couches. My boyfriend and I moved to Guelph to live with some friends, and we soon discovered that I was expecting my third child. Before long, we were on the streets again. 
We approached a church group, who paid for us to live in a motel for a while. Soon after, my boyfriend was arrested, and I found myself pregnant, alone, and coping with all of it by using drugs. Yet again, I was only masking the pain that I felt.  
A month later, I had to leave the motel, so I moved into a house full of users. By the next month, my son was born 6 weeks earlier than expected. Knowing my history with my previous two children, my midwife had no choice but to notify Family and Children's Services of his arrival. The baby tested positive for drugs at the hospital. A week after he was born, Family and Children's Services apprehended him and he was released into the foster care system. 
I thought that this was the end. I would never see my baby again. That was, until I met with an amazing and supportive worker from Michael House. Soon enough, I moved into the residence, and my life began to change. 
For some strange reason, unapparent to me at the time, the staff at Michael House believed in me and accepted me despite the choices that I had made. Knowing this gave me a new sense of strength and courage that I'd never felt before. I was able to put down my mask, and I could become the person and mother that is writing this letter today.  
My son returned to my care within three short weeks of residing at Michael House, and I can honestly say that it would have never happened without their help and support. 
We continued to live at the residence for six months, and I was able to attend different parenting support groups, develop many different community supports, and regain connection with my family.  
When I was approached with the chance to live in a transitional home, I'll admit that I was reluctant and fearful of letting everyone down again. Even though this was my time to shine and prove to myself that I could do it! That I wouldn't give up! I made the difficult choice to continue down the right path, and I am proud to say that for the first time in 12 years, I am 10 months clean and sober! 
Basically, what I'm trying to say is that discovering Michael House was by far the best thing that's ever happened to me. They helped give me my life back. When no one else was willing to give me a chance, they did, and for that, I am eternally grateful. 
We spend our lives creating memories, taking pictures of the important moments so we can keep them alive a little longer. We witness how our children grow, too, and do our best to capture the best memories from our time with them. Through all of this, we do our best not to remember the worst days, but despite our best efforts, they surface nonetheless. These terrible memories seem to have ways of coming back to haunt us when we least expect it.
In our lives, Lauren was a source of both beautiful and terrible memories. She never struggled to make friends or find a place to fit in. But that all changed during her teenage years, when the mood swings hit. We assumed that these changes were driven by hormones, since there was no reason for us to suspect drug use, but the changes became difficult to manage. Between a constantly changing friend group, volatile arguments, and words said that could never be taken back, we were at a loss. 
Lauren dropped out of school. 
By this point, Lauren had a partner and a baby that needed to be cared for. We helped as much as we were able, still trusting all the while that she was a decent girl deep down. She would push through the difficult parts of motherhood and come out stronger on the other side. 
After her partner left, she began to lean on us more and more. To her credit, Lauren returned to school and earned a diploma. We were so proud of her for juggling both school and a baby. Things began to look brighter. A new partner, a new job, and a new apartment meant things were shaping up for her.  
However, soon enough, her life began to deteriorate once again. We were there for her financially, mentally, physically, and emotionally, but she needed more help than we could provide. Eventually, the decision was made that our grandson should live with us permanently.  
We urged Lauren to seek professional help, but nothing seemed to be enough to push her to go. Even us taking over the care of her child did not seem to impact her enough. The whole world was against her, and we as her parents were the villains of her story. 
Even after Children's Services stepped in to apprehend Lauren's second child, her drug abuse continued, undeterred. We were granted custody of our second grandchild, while further cemented the rift between us and our daughter. We were the bad guys who had taken away her children. All our hopes that this would encourage Lauren to turn her life around were dashed, and she instead hit a new low point in her life. We began to dread phone calls from her, fearing which Lauren we would receive on the other end of the line. Would she be hysterical? Pleading? Tearful? Or just plain nasty? Our hearts broke for our situation, and for the fact that it felt like we had "lost" our daughter.  
Even now, it is difficult to remember these times. Lauren's father stopped speaking to her on the phone, and calls became few and far between. To our shock and surprise, we had another grandson on the way. After so many years of lying to us and herself, Lauren was finally able to admit that she had a problem, and she made the decision to do everything in her power to not lose another child. 
Through that decision, Lauren made her way to Michael House. This intervention was her salvation. The supports and programs in place allowed Lauren to make the right choices, to believe in herself, and to like who she was again. She is now drug-free and a completely transformed person thanks to Michael House. We have our daughter back. We look forward to hearing the phone ring now, and we are able to spend our time focusing on creating new, happy memories. 
The staff at Michael House go above and beyond what should be expected of paid employees. The people at Michael House care enough to walk with clients down perilous roads, and to be kind and considerate all the while. We cannot thank you enough. 
For some strange reason, unapparent to me at the time, Michael House believed in me and accepted me despite the wrong choices I made. Knowing that gave me a new strength and a courage that I'd never had before.
When I first came to Michael House, I was a young, naïve 17-year-old girl who was pregnant with my second child and struggling to maintain relationships. I was coping with the knowledge that I was going to have to give up my child. Until I found Michael House.
During my time at Michael House, I learned how to focus my emotions properly and how to take care of myself on a basic level. I learned important skills like cooking, cleaning, financial independence, and how to form healthy relationships. I met with a Primary Worker weekly who took the time to listen to me and help me set and achieve my goals of independent living.  
Michael House saved me from myself. I was on a self-destructive path and the staff there notice and tried to help me in any way possible. They helped me realize that I needed to make a change in my life for the better. They were there to remind me to stay on top of my progress, and to be there to listen when I needed an ear.  
With the support of Michael House staff, I have been able to complete my education, become financially independent, and learn to cope with my emotions. I know now what it means to trust people and know that they won't leave or disappoint me.  
When it came time to leave Michael House, I was confident in myself that I could do everything I wanted and needed to do without relying on others. At the same time, I was scared of losing the people who took me in as well as the first healthy relationships I'd ever had. However, I have been able to stay connected with Michael House and know that I will always have a place there. They will be there for me any time I need them.  
My favourite memory of Michael House is when all the girls would sit together and just talk and laugh and not worry about what we looked like or what we were doing.  
These days, I am doing my best to finish school while looking after my beautiful, healthy baby girl. I am able to see my first child, who was adopted by family, and I can focus on building strong relationships.  
Thank you so much to all the people that make a place like this possible.